STAYING, GROWING, LEAVING?
challenges identified
Just over 10 years ago, 1st Executive published its landmark research study "The Great Divide- Australian's Attitudes to Work" The study was registered at the Australian National Library, received widespread national press coverage, saw its findings presented at a number of tertiary institutions, attracted online interest from human resources professionals for the next three or four years and challenged Australian businesses to adopt improved work force engagement practices.
New Data
We believe it is time to see what business has learned. At the time of writing, we are partway through an increased level of fieldwork and have already begun analysing the data.

While the final published report will c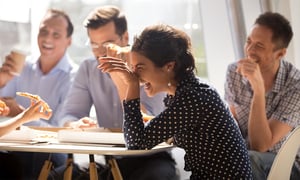 arry a cover price of $595, we are able to provide to those professionals that register through our website a free soft copy of the study when it is released. We believe it will provide substantial learning and will tell us just how well treated and managed are what most businesses refer to as "our most valuable assets".
Once you have registered, you will be added to a priority mailing list and will receive the report within days of its release.

We hope you enjoy the read to discussing with you any issues that it raises for you in your business.