By Andy Thoseby, CEO 1st Executive, in collaboration with Lorna McDowell of Xenergie
It is unlikely that this question has ever been asked more in Australia than it has been in 2020. From the bushfires that started at the very end of 2019 through to a city as liveable as Melbourne finding its citizens locked down and stuck at home in most cases for 23 hours a day in the first weeks of spring, it is no wonder that many feel change is just happening to them.
#Australia and #NewZealand have been in the world headlines constantly over the past year – from devastating fires and ever-rising temperatures in Australia to new humanitarian role models of leadership in New Zealand. Please take a few read through this short whitepaper. If this conversation stimulates you and you'd like to connect, please join us with the Association of Coaching in Australia/Asia Pacific on 15 September , 7 pm (AEST) " A Roadmap Towards Whole System Transformation"
Register here for the webinar:
Just as we were starting to more deeply explore how our interconnected world could challenge the way that we lived and worked, change was thrust upon us all. Cool technologies that were being experimented with suddenly became mainstream and saw their share prices skyrocket.
We wonder now, when we come out of lockdown, how many of the retail brands that we have all grown up with will still be there. Then, when all the shouting is over, and there has been plenty of shouting, we will reflect on how leaders have navigated themselves, their organisations and the societies that they govern through a year like none before.
To some, it came naturally. In the bushfires, fire service leaders just seemed to know what to do while some politicians stepped up and others floundered. Tragic scenes touched many people and then, just as the green shoots reappear in the Australian bush within what seems like days, there were little shoots of transformational leadership.
National Australia Bank offered extra leave to all of its employees, with one condition. They had to go and spend it in a fire-affected area to help that community recover. A comedian had a fundraising idea and mobilised what seemed like an entire nation to raise $51 million, only to find that the system could not cope with distributing the funds as the donors had intended.
As the coronavirus started to take hold in Australia in the middle of March, the Australian government seemed to strike a balance between "saving lives and saving livelihoods" in which they responded to the health crisis and came as close as is possible to hibernating an economy for 4 months. State leaders embraced the health challenge, got it desperately wrong in Victoria and have found it difficult, even if they are looking at the entire system, to communicate and convince people that they are.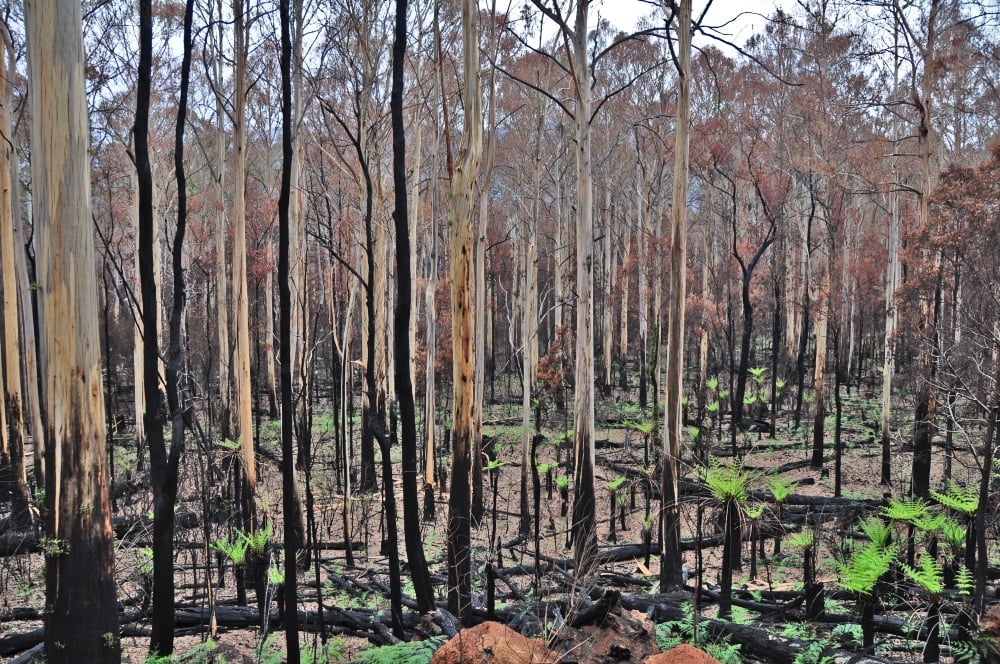 Within this chaos, "Survive, Pivot, Adapt and Thrive" became a strategic theme business large and small, and the catch cry for an advisory network, Mindshop International, to publish a roadmap and share it with businesses before most governments have even contemplated one. Listed marketing communications group Ive Limited (ASX: IGL) pivoted their promotional and premium products business to PPE and other healthcare products, leveraging their manufacturing, sales and distribution capabilities onshore and offshore to rescue group results, save many jobs and provide products that the healthcare system was scrambling to source. Tiny cafes made more coffees, more quickly and delivered them with better service to give themselves a chance of coming out the other side.
What is common in all of these examples is the capacity of leaders of little businesses, large businesses, states, and the nation to see through the current challenges to their future success with fresh eyes and a broader understanding of just how widely their policies, products and services have the capacity to touch all of us. Learning how to capture, articulate and deliver these instincts as skills, approaches and a new way of thinking is at the heart of transforming systems.
Embracing this is a journey that involves a fundamental shift in personal and collective belief systems and ways of operating – collapsing silos and walls and reaching out across boundaries in new ways. The overwhelming evidence across sectors surfaces perceptions and feelings of danger in reaching out beyond known boundaries and sphere of influence. However, just as once humankind started to embrace that the world was indeed round not flat, today we must embrace the notion that battening down the hatches is unsustainable.
We are all connected, needing and impacting each other far more than we realise, and each one of us has the power to make a difference. Knowing how to do this well, is where the development work lies, and where we need to take responsibility for our impacts. It is not time to think small or become isolated. Now is the time for bigger thinking and bigger courage to embrace beyond the challenges of today and breakthrough what we have pushed away or run away from.
#leadershipdevelopment #csuite #changemangement #asiapacific #transformation #opportunities #consultants #growthmindset #thinkdifferently